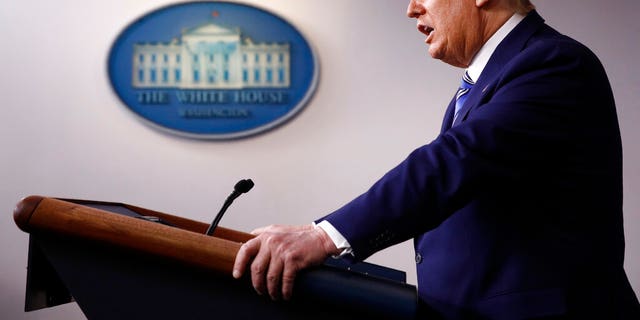 The president of the US Donald Trump, has announced he will temporarily suspend all immigration into the United States as coronavirus continues to spread.
President Trump today posted on Twitter that he intends to sign an executive order to cease immigration into the COVID gripped country.
He wrote: "In light of the attack from the Invisible Enemy, as well as the need to protect the jobs of our great American citizens, I will be signing an Executive Order to temporarily suspend immigration into the United States!"
Worldwide coronavirus cases have reached 2,481,026. As of Tuesday, 170,423 have died from COVID-19.
The US meanwhile have had a total of 792938 cases while 42518 have lost their life to the deadly pandemic.
In the US, New York remains the most afflicted state, with 252,094 cases and 18,929 deaths.
State governors and the White House have begun moving towards reopening businesses in less effected states.