The deposed Emir of Kano, Muhammed Sanusi II has been accused by former president Goodluck Jonathan's ex-aide, Reno Omokri of allegedly squandering state resources while his subjects lived in abject poverty.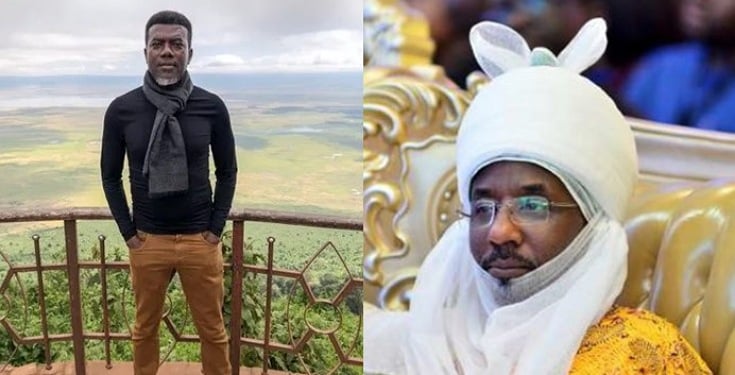 According to Omokri, when Sanusi was still a traditional ruler, he expended 37 million naira on phone calls, 152 million on furniture and 200 million naira on cars.
While calling out the ex-royal leader over his alleged lavish lifestyle, Omokri also asked if he spent anything on the almajiri's for whom he has been advocating access to education.
The author and pastor taking to Twitter, blasted Sanusi for failing to build a single school to educate almajiri's and talakwas.
Omkri wrote:
"Sanusi talked passionately about educating almajiri and talakawas. Yet, whilst he was Emir, he built not even a single school for them.
"This is even as he spent billions of Naira renovating his palace. Money that could have built 500 schools for the talakawa he 'loves' so much!"
"As Emir, Sanusi spent billions renovating his palace, and ₦37 million on phone calls in 3 years. He furnished his palace with ₦152.6 million. Bought vehicles of almost ₦200 million. All at taxpayers expense. How much did he spend on almajiri he loved so much?"
See his tweet: