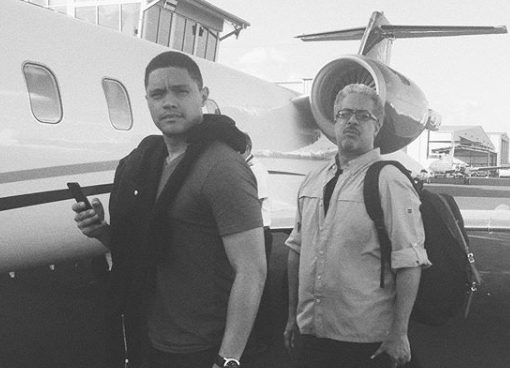 SA born comedian, Trevor Noah mourns the death of an industry father who is also a comedian, Angelo Lozada.
Angelo's death news surfaced on Thursday after he was diagnosed with stage 4 stomach cancer in December last year.
Trevor took to social media to pay tribute to Lozada and also shared snaps revealing how they hustled to the top together.
"When we started our journey together we were driving around the U.S. trying to make 300 people laugh at a time. 6 years later we were travelling the world performing together in arenas. Comedian, father, brother, husband, friend. I love you Pop," he said