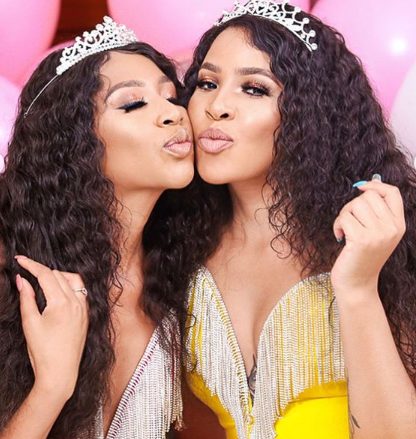 Blue and Brown Mbombo had a swell time at their 30th birthday soiree, graced by friends.
They rocked their crowns and yellow dresses, as revealed in photos shared.
The soiree setting and decoration was beautiful, with details shared on Instagram.
"So blessed to call you my twin sister @brownmbombo . Can't imagine what life would have been if I didn't have you as a twin. We've been through it all and we are still here, stronger than ever. I love you so much," Blue captioned post.