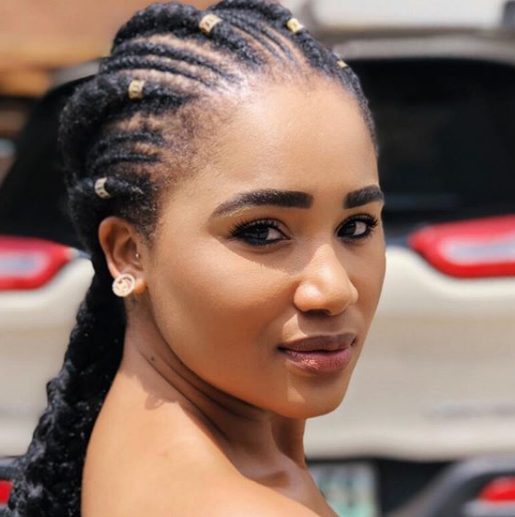 Actress, Keke Mphuti shares postpartum body, but reveals that it came with a whole lot of stress.
In a lengthy note shared on Instagram, the star who welcomed a baby boy in March, this year, 2019, disclosed all she had to deal with as a mother.
"Honestly it feels good to look in the mirror and see results …Yoh Guys post baby body had me stressed shame 😩🤧🙆🏽‍♀️I just tried to hide it well. I'd loose weight and then quickly put it back on again🤦🏽‍♀️,only to realize that breastfeeding actually made me hungry 😩🤧…Luckily(or maybe sadly) hunny left the boob game 2 months back on his own.I took it as a chance to do me and Find myself again …It's coming along ok…Next time we'll discuss my stretch marks from my boobs,under arm n thigh game," she captioned postpartum body snap.