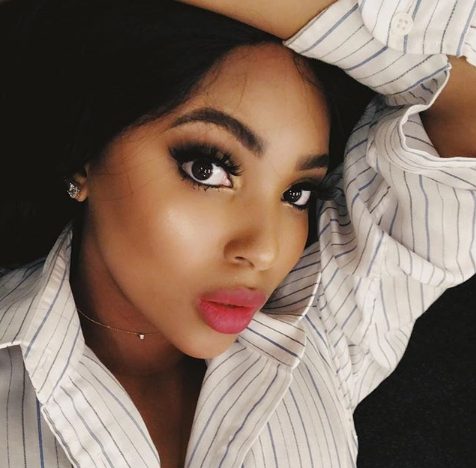 Fans have come for Linda Mtoba for not revealing her baby name. It's been weeks since she put to bed but her fans are yet to get any hint on the name of their idol.
Fans have since questioned her decision but she is not back tracking. She told her thousands of followers "Please stop asking for Beans name, I haven't shared it and I don't plan on doing so."
She added in series of tweet explaining that her decision is her decision.

Well it is my first and I'm going to enjoy it to the fullest. You don't have to like it I don't tweet for your pleasure.
Ngiyacela nje shorti ungiyeke https://t.co/6H7fguJnWT

— Mrs Linda M (@Linda_Mtoba) December 2, 2019