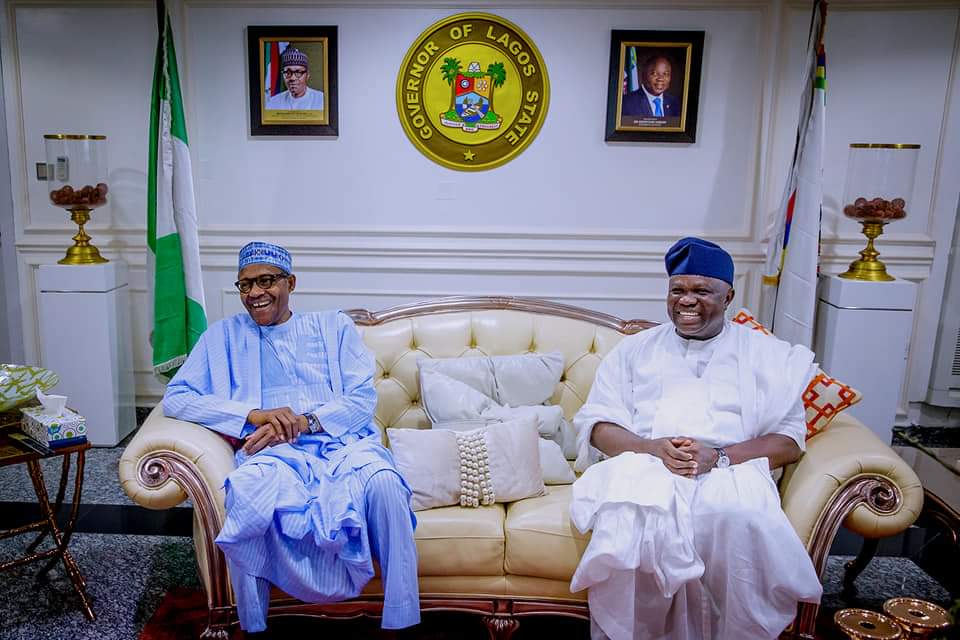 The picture of Lagos state Governor, Akinwunmi Ambode's son, Emmanuel who prostrated for President Muhammadu Buhari has been making rounds on social media.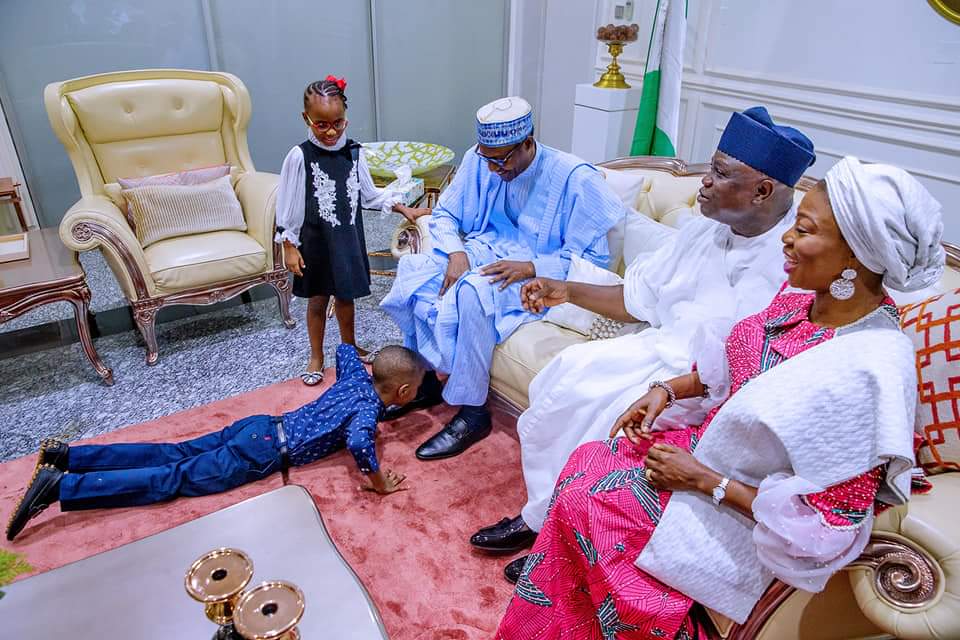 Inset: President Buhari with Governor Akinwunmi Ambode, First Lady of Lagos Mrs Bolanle Ambode and his children Emmanuel and Adasa during his visit to Lagos State to Commission Projects by the Akinwunmi Ambode Administration on 24th April 2019



In the picture, the governor's children were seen welcoming the President in African style.
On April 24, President Muhammadu Buhari visited Lagos state to commission projects made by the incumbent Lagos state Governor's administration.
The projects commissioned by the President are Oshodi Transport Interchange and Lagos Theatres.
See photos from the commissioning below.