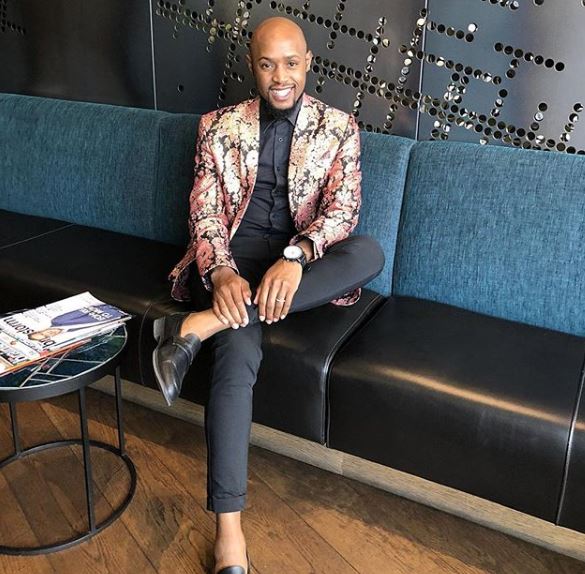 Actor Mohale Motaung speaks of his love for acting and how he's worked hard to bag an acting role on Shuga: Down South during an interview with Drum.
The model also revealed his love for bae, Somizi Mhlongo and their plans of walking down the isle soon in other to start a family.
"Somizi didn't put in a good word for me," Mohale tells DRUM. "I had to prove I deserved the part." He certainly looks like a TV star, in a stunning red and white ensemble, when we catch up with him at our studio in Joburg. "I know people only know me as Somizi's partner but acting has always been on the cards for me. It's something I genuinely love," he says.
"But I had to prove through hard work and dedication that I truly can act." He got the job after responding to a call for auditions on Facebook. Mohale beat thousands of hopefuls to secure a screen test. He's beendating the reality TV star and Idols SAjudge for two years. "I knew Somizi before we started dating," Mohale says, declining to elaborate on how they met. "I knew he was loud. He was a socialite and full of life."
Mohale, who says he's the quiet one in the relationship, appreciates Somizi's flamboyance. "I enjoy seeing what he does. I love watching him in action and the way he interacts with people. I never get bored around him because he keeps the spark alive." When they're not slaying red carpets together or indulging in dream baecations, the couple love a quiet meal at home. Unlike him, I can't cook to save my life," Mohale jokes.
The actor further revealed what it takes to be in a relationship with a celebrity and how he's handled it.
Being in a relationship with an established star does come with its perks, but it's not always easy dating in the public eye. "Somizi advises me to stay true to who I am and never dumb down my talents. He tells me to always plan ahead and to be professional, carefully choose the work I take and research the people I'll be working with."
"We also love going to church. It keeps me grounded and allows me to reflect." He can't wait to get married and start a family. "I do dream about having kids one day, but at the moment I'm focusing on growing my career and having a stable business," says Mohale, who owns Glam Troupe, a company specializing in matric dance makeovers.