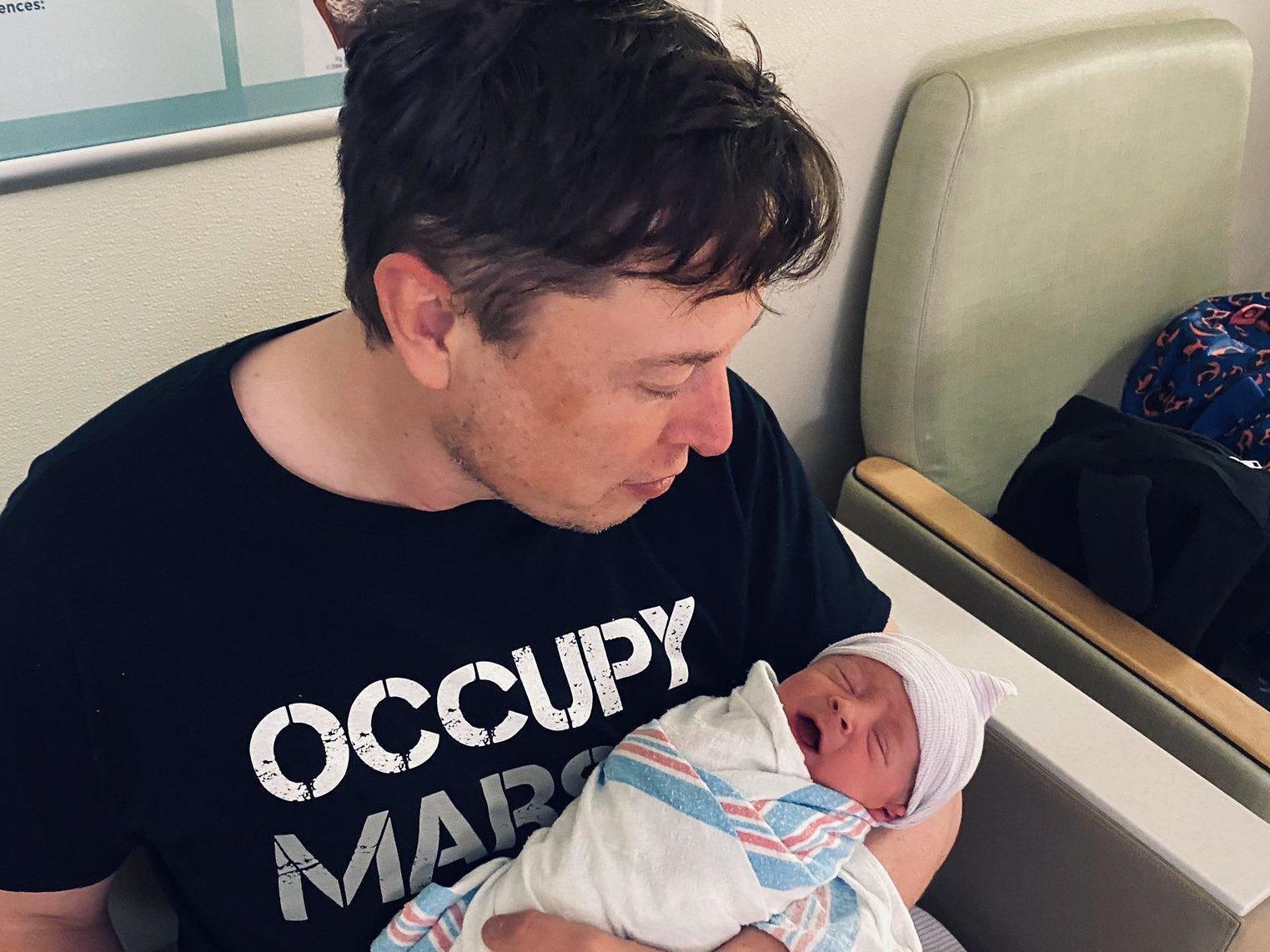 On Monday, South African-born American Billionaire Elon Musk, welcomed a new born baby with his Songstress girlfriend Grimes.
Musk took to Twitter on Tuesday to announce the birth of his first child with Grimes and seemingly revealed the name of the child as 'X Æ A-12' after a follower asked.
And his girlfriend has now taken to Twitter to confirm the name of their newborn son as 'X Æ A-12'. The Canadian singer also explained the meaning of the name.
'X [represents] the unknown variable,' Grimes wrote, referring to the first letter of X Æ A-12's name.
'Æ is the the Elven spelling of of Ai (love &/or Artificial intelligence),' she stated.
The final symbol in the name, Grimes explained, is a reference the A-12 aircraft built for the CIA in the 1960s.
'A-12 = precursor to SR-17 (our favorite aircraft). No weapons, no defenses, just speed. Great in battle, but non-violent,' the star stated.
Grimes also added that A additionally stands for 'Archangel', 'her favorite song'.
She ended her tweet by sharing emojis of crossed swords and a mouse - writing 'Metal rat'.
•X, the unknown variable ⚔️
•Æ, my elven spelling of Ai (love &/or Artificial intelligence)
•A-12 = precursor to SR-17 (our favorite aircraft). No weapons, no defenses, just speed. Great in battle, but non-violent 🤍
+
(A=Archangel, my favorite song)
(⚔️🐁 metal rat)

— 𝔊𝔯𝔦𝔪𝔢𝔰 (⌛️,⏳) ᚷᚱᛁᛗᛖᛋ (@Grimezsz) May 6, 2020