South African- born American entrepreneur, Elon Musk has announced that he and his girlfriend Grimes are due to welcome their first child on Monday.
The billionaire who is the CEO of Tesla, made news yesterday when he announced he would be selling all his physical assets and also opined that the stock of Tesla is too high.
He however revealed his girlfriend is 'mad at him' which prompted a twitter user to ask if all is well with his relationship.
Musk replied:

"Baby due on Monday."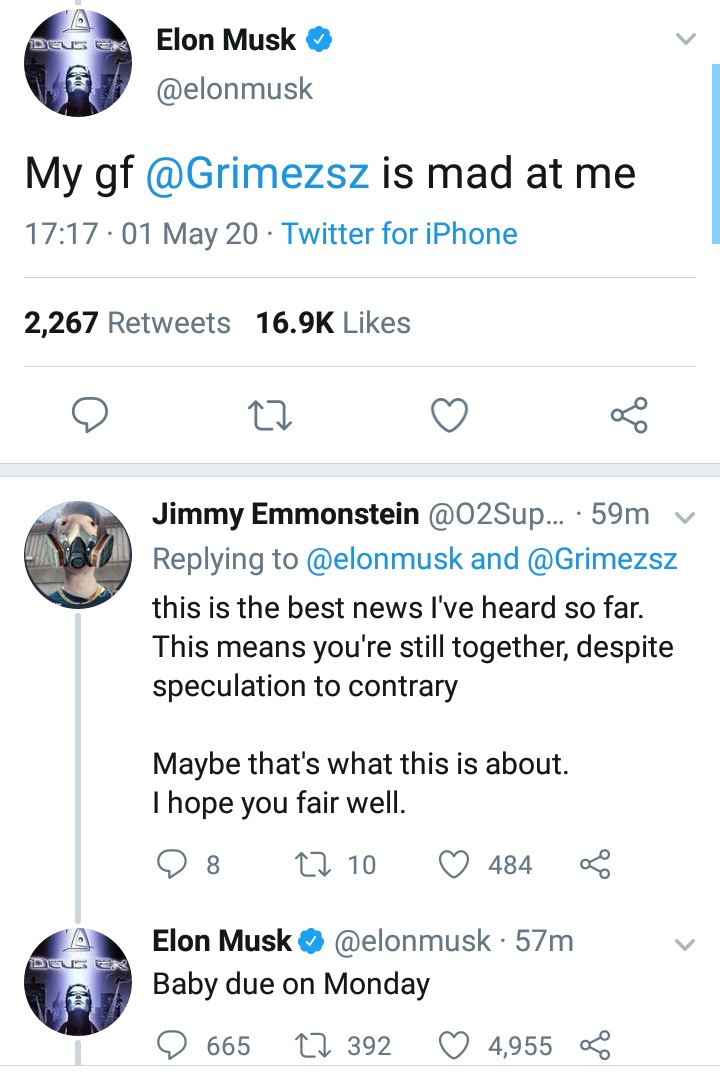 Musk and Grimes reportedly started dating in May 2018, and in January 2020, Grimes disclosed she was pregnant on by posting series of pictures on Instagram.